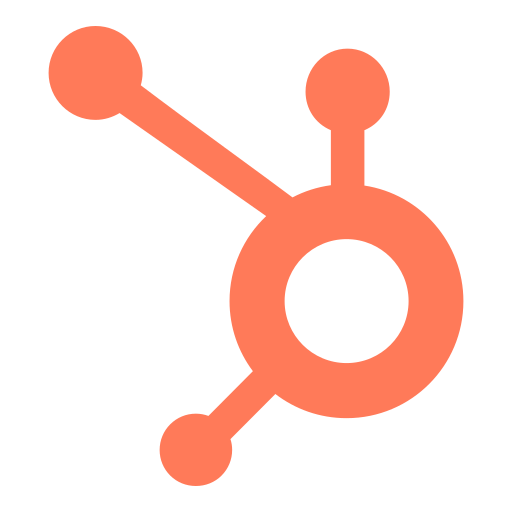 HubSpot for me
"As a B2B company, I want to automate sales and marketing processes with an integrated CRM platform!"
Sounds familiar?
We do not know what content the potential customers receive, what they view on our website, how much and what e-mail communication there were, what they downloaded from the website, which webinars they attended and so on.

The marketing struggles to bring new leads.

There is often a loss of information between marketing and sales

The marketing and the sales division is not sufficiently organized and planned

We often don't know that our sales are which stage on with a potential lead

We also have difficulty setting up simple email series or timed reminders

It is very difficult to see through the information about the leads because they come from different sources (spreadsheet, mailer clients, newsletter software).

The reason for all this is that the business process is now decentralized, because the company uses more than one software to handle data.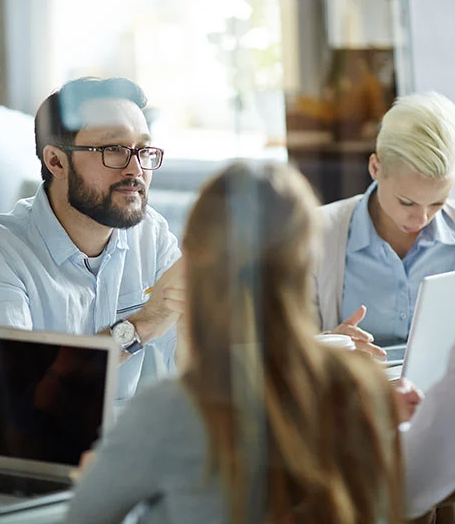 Decentralized platform
Using different software for everything

What is HubSpot?
HubSpot is a CRM that goes far beyond customer relationship management. It is based on an easy-to-use CRM, which is complemented by marketing and sales automation and the customer service module.
Marketing
Email, landing pages, chat, forms, automations, Facebook, LinkedIn, Instagram and Google Ads integration.
Sales
A modern sales system tailored for small sales teams, with many aids that you will love.
Customer service
Simple customer contact system to ensure all questions are answered
CMS
Content Management System for managing simpler websites and blogs
Reports
10 dashboards, 10 reports per dashboard can meet the post-evaluation needs of most of us
Integrations
Explore the HubSpot App Marketplace and connect your HubSpot account to hundreds of popular business apps
Have we convinced you? Make an appointment and let's talk about the details
How can we help?
Resend Agency is a small HubSpot Provider, marketing and sales automation agency with clients worldwide.
HubSpot implementation

As a HubSpot Solution Provider, we are implementing the HubSpot Starter CRM Suite version, providing onboarding and training, consulting and support. We even undertake these services individually, according to the needs of the partner.

In-house trainings

We hold in-house trainings in inbound marketing, marketing and sales automation, CRM, LinkedIn automation and general digital marketing. We deliver the training in person or online.

Consulting

We provide professional advice in the field of inbound marketing, CRM and marketing automation systems, lead management and other digital marketing topics.


HubSpot Solution Provider
Resend Agency is a qualified HubSpot Solution Provider.

Since every company has different needs, we provide company-tailored offers for the implementation and operation of HubSpot.

Our team of HubSpot-certified experts can help you develop sales and marketing strategies on one of the world's most powerful software platforms.
Choose your plan
HubSpot can be ordered from a price of up to 50 EUR/month. We provide assistance with onboarding and operation.
IMPLEMENTATION
--------------------
Implementation of the fixed-fee HubSpot Starter system, which can be paid in up to 2 instalments. We finish implementation "ready to use", with all necessary settings.
---
System setup
Importing database
2 email, 2 landing and 2 form templates
2 form with automation
2-day training
---
2.200 EUR
CONSULTING
--------------------
HubSpot consulting and support is best suited to those who can implement the HubSpot system on their own and who sometimes need help.
---
Weekly in-person meeting
Availability 8am-6pm GMT+2
Mediation with HubSpot support
In Hungarian, English, Serbian and Croatian languages
By phone, in person or online
---
From 70 EUR/hour
TRAINING
--------------------
We hold internal, small group trainings on HubSpot in marketing and sales automation and inbound marketing topics, for which we calculate a unique fee.
---
In-person or online
Digital training materials
Access to e-learning
In special cases, a HubSpot rep can give a presentation
---
From 1.000 EUR/day